It all began in 1988, when Mr. Felipe Cejudo Gonzalez, decided to leave his job as Workshop Manager in the national company Santa Barbara and start on his own, setting up a small machining and maintenance workshop. At that time, it had two lathes and a conventional milling machine and was mainly dedicated to repairs and maintenance.
Throughout that same year, the two oldest sons joined him, after finishing their studies and completing military service.
For a couple of years, already dedicated to the manufacture of industrial parts, the company grew, with the incorporation of its other two sons, exponentially translated, due to the family drive that begins to open the market since it has, now definitively with a work team, each dedicated to a different field, within the company, (Management, commercial, administrative and workshop work).
Throughout those first years, the first employees were incorporated, and that even today they continue with us.
Due to the growth of customers and the volume of orders, it was decided to move the workshop to other more suitable and spacious facilities, and that is when it began to develop, which today is TECNOPRO.
To this day, we are still a great family, now with more employees and with many more resources, both technical and machinery, from conventional machinery to the more modern CNC model.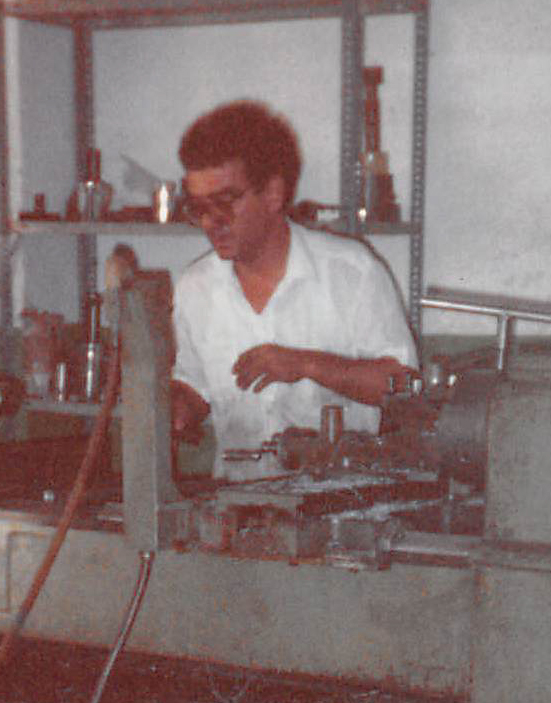 D. Felipe Cejudo González 1988
The success of TECNOPRO has been to ensure that our clients, both those who are from the beginning, until the last ones who arrive, have the tranquility and security of seeing all their demands met, intime, price, quality, etc.
We also consider it a success that the entire TECNOPRO staff has been the same for a long time and that those who have been incorporating continue with us, assuming the values of a growing family business, such as responsibility, honesty, humility, and that they feel recognized, both personally and professionally.
Finally, and the most satisfactory of all, for those of us who today direct and continue with what our father began there in 1988, is to have the absolute certainty that everything he taught us as people and as professionals, is the greatest transmission values that can be received and that we will try to transmit to future generations as HIS LEGACY.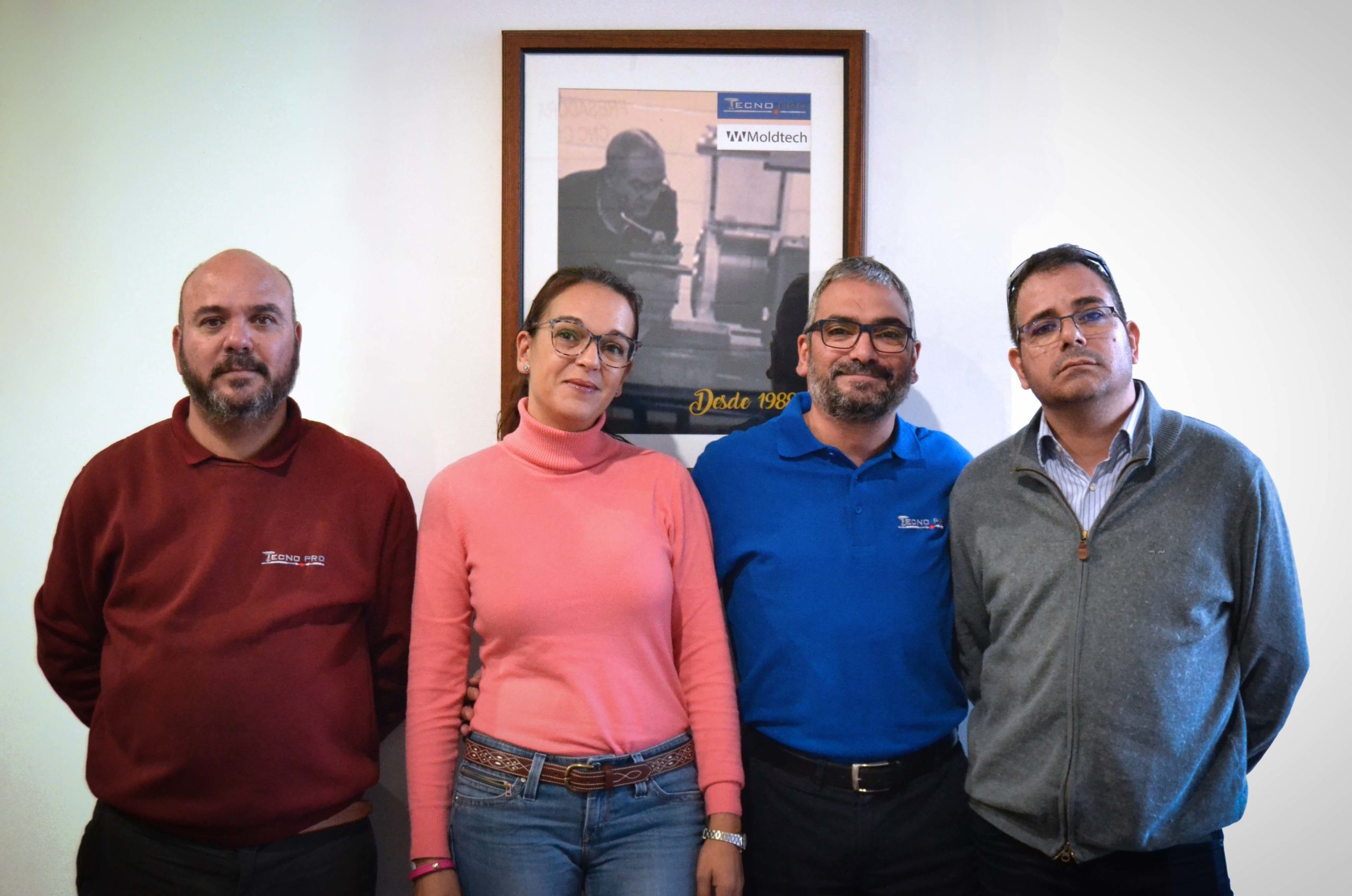 Hermanos Cejudo en la actualidad